Workplace conditions are ever-changing, so we built a fan that's ready for whatever the job requires. Pivot specializes in cooling down workers in tight workspaces, crowded floors, and more. Thanks to a virtually infinite number of speeds and versatile mounting options, you'll get precisely the air movement you want, where you want it. And best of all, Pivot's direct-drive motor means you can count on it to always operate quietly and efficiently.
6.35-feet (1.9-meter) diameter
Airflow felt over 120 feet
Versatile installation with ceiling, beam, and column mounting options
Air in the right spot with over 1,000 operational positions
Variable speed control
Quiet operation with a gearless direct-drive motor
Six balanced, aluminum airfoils for precision airflow
Worry-free performance thanks to a 5-year warranty
BMS integration with optional BAFCon controller
COOL DOWN, TRADE UP
Safeguard your investment with a free site visit through our SWAT program. You'll get expedited service, expert product recommendations, and access to our trade-up program that gives you credit toward an authentic Big Ass Fans product.
Versatile Mounting Options
The best employees are flexible, and so are the best fans. Pivot's mounting options include three pivoting joints that allow you to position your fan precisely where you need it without complex mounting solutions. Pivot functions best when mounted on a bar joist or an I-beam.
Suite of Safety Features
Industrial fan applications call for a high level of caution, and Pivot delivers with its suite of features designed specifically for industrial applications. Every Pivot fan comes with:
Airfoil retainers
Safety cables
Guy wires
In Sync
Think of it like this: You're the rockstar, and Pivot fans are the crowd doing the wave in perfect sync. Using the available BAFCon upgrade , you can alter the speed of your Pivot fans for a whole-building cooling operation. If you already have a BMS you love, no worries. You can also use an optional BAFCon controller to sync your Pivot with Modbus, BACnet, or 0-10 V protocols.
SpecLab®-Backed Performance for Peace of Mind
If you're wondering how Pivot will perform in your space, wonder no more. Our patented SpecLab software provides a 3D airflow analysis of your facility and shows you how Pivot will transform conditions in every corner of your application area.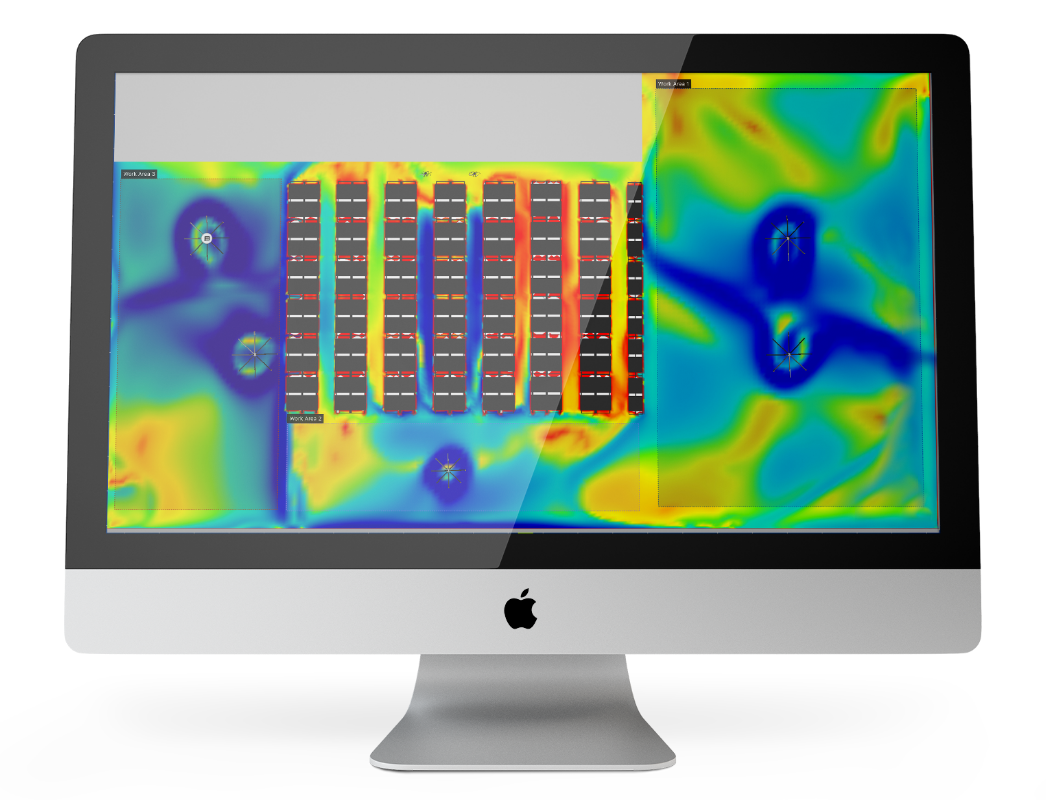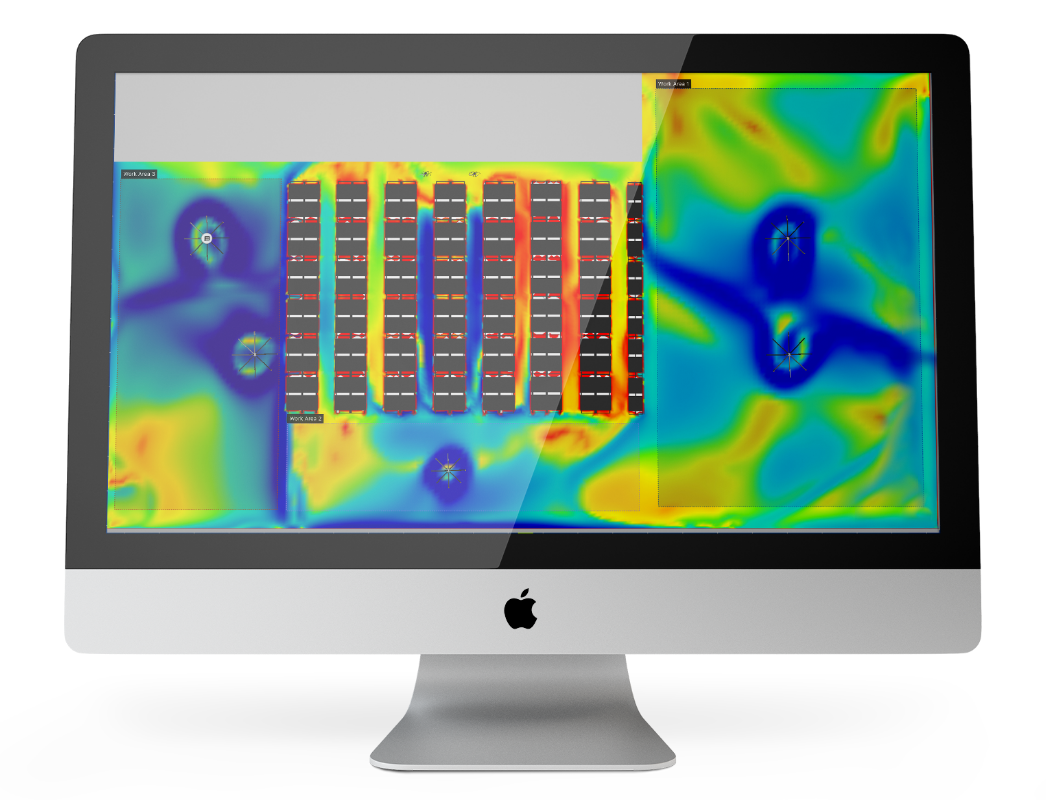 Superior Coverage and Support
Unrivaled Warranty
Your Big Ass fan is built to last. But in the unlikely event that yours isn't operating like it's supposed to, Pivot is under a 5-year warranty. Depending on our expert recommendation, we'll repair, replace, or refund your fan for no cost to you. The best part? We handle all warranties without redirecting you to component manufacturers. We make it, we sell it, we install it and we guarantee it.
What Our Customers Say About Pivot
---
"The fans are working out great. I'm impressed with the large fans and the volume of air they move with quiet efficiency. When I saw how small the horsepower rating was, I was concerned but the proof is in the performance and air movement. It's obvious these fans were Engineered, not just built."
Johns Manville
Make a Pivot To Efficiency and Comfort
Call us at 877-244-3267 to get a custom recommendation from an airflow expert. You'll be blown away by the difference Pivot can make!