Jack of all trades? You bet. Black Jack is the powerful directional fan that's light and maneuverable enough for one person to handle and impervious to rain, moisture and low-pressure water jets. (Yup, it's washdown-ready!) Designed to fit through any standard interior door and cool down any space—think narrow aisles, crowded auto shops, and fitness centers—its 6.5-foot (2m) frame and all-terrain rubber wheels provide for ultra-portability wherever you need maximum airflow, indoors and out.
Easily maneuverable—fits through standard doors
Massive airflow up to 120 feet away
Quiet operation direct-drive EC motor with variable speed control
OSHA-compliant steel cage
Arrives pre-assembled, ready-to-go
Rubber wheels and handles on both sides
IPX5 rated for outdoor use
110 V power access
25-ft (7.6 m) cord with plug fits standard power outlets
Six aluminum airfoils
The Portable Fan Built for Durability
Black Jack is built rugged enough to withstand years of regular use. Take it to the sports field, loan it out for that outdoor wedding, or haul it to the garage or workshop for maximum airflow. No matter what storm your Big Ass fan weathers, you can hose it down in minutes thanks to Black Jack's washdown-ready construction. Unlike other portable commercial floor fans, Black Jack comes ready to play, with a preassembled 6.5-foot cage so you can plug it in and enjoy the breeze in seconds.
Passes the Maneuverability Test
You could practically pass the parallel parking portion of a drivers test with Black Jack. Because Black Jack is designed to be moved by one person and fit through any door, it delivers maximum airflow with minimum hassle. Push or pull, the durable rubber wheels glide over all types of terrain both indoors and out. Once positioned, the locking casters hold your portable fan in place.
Jack of All Trades
Black Jack goes anywhere and has infinite speed control options to create the perfect breeze. But the versatility doesn't stop there! With an IPX5 rating, Black Jack is the outdoor fan you've been looking for. Because Black Jack is so versatile, here's the short list of the trades it has mastered.
Outdoor wedding fan
Event venue fan
Sporting event fan
Outdoor concert fan
Outdoor wedding fan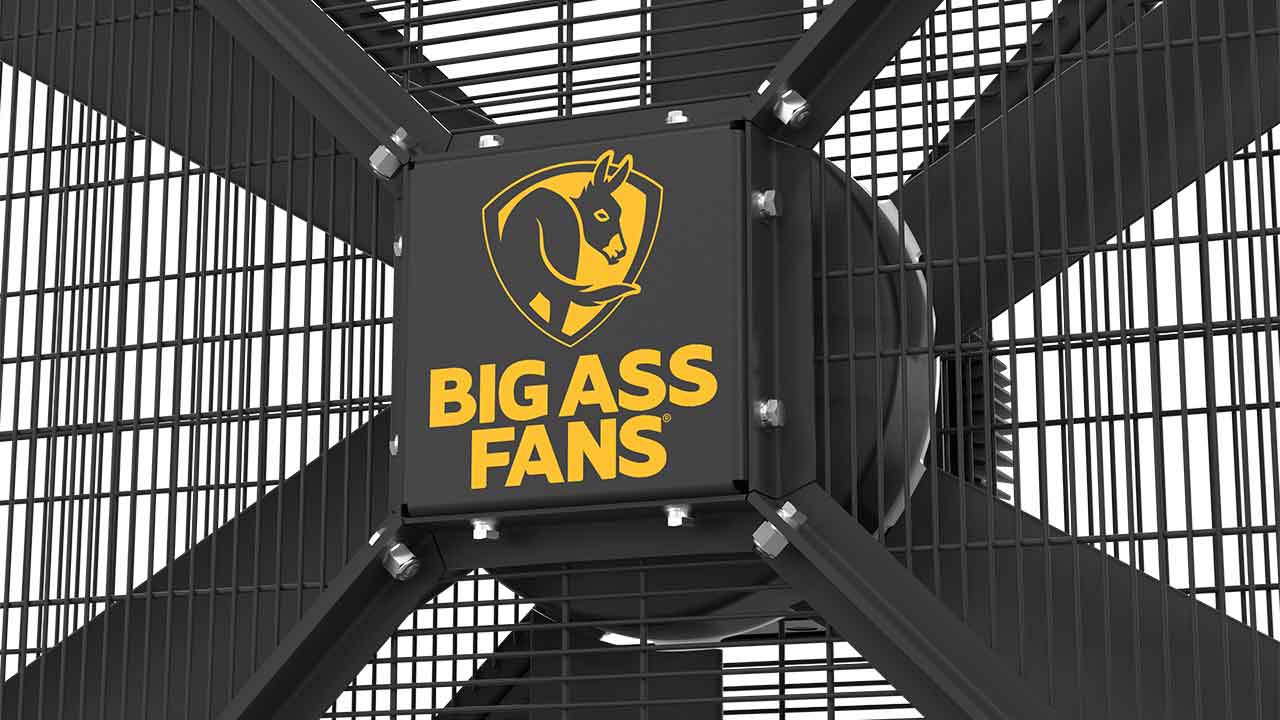 Safety First
OSHA-compliant noise levels registered at only 78.2 dBA at maximum speed
OSHA-compliant safety cage standard on every Black Jack fan
Lightweight at 370 lbs. (141 kg) for easy maneuverability by one person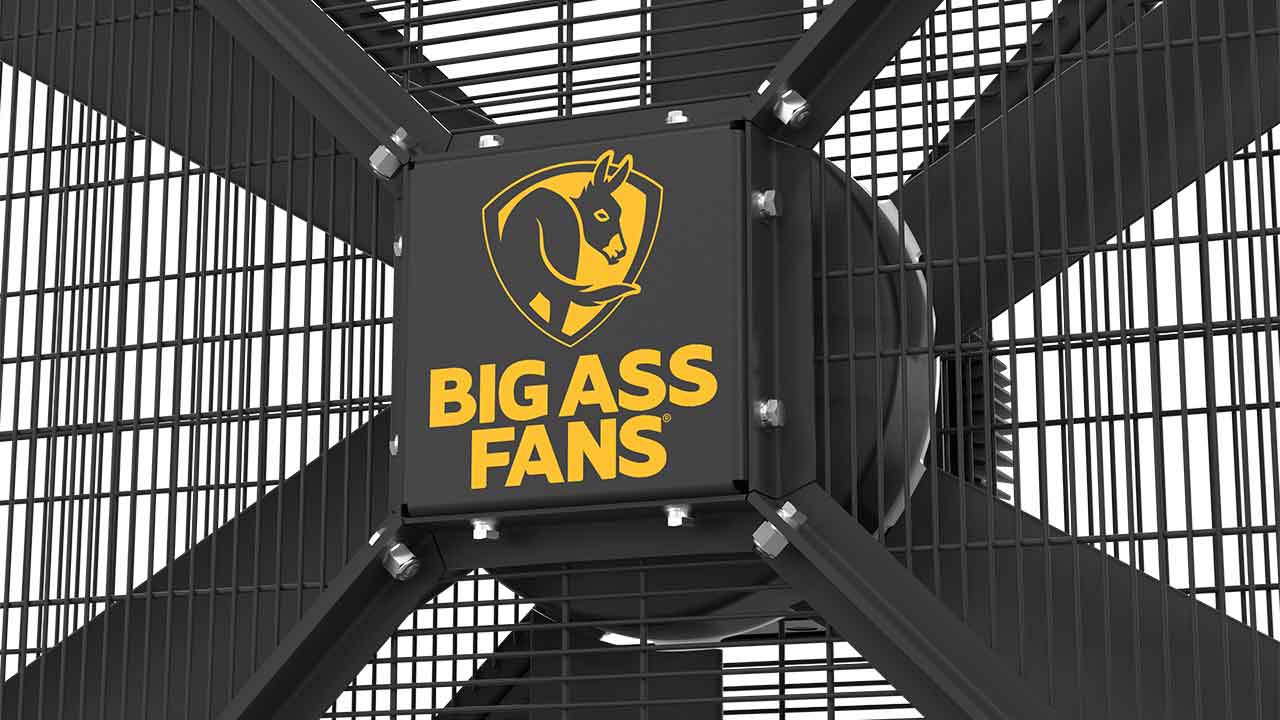 The Portable Outdoor Fan That Will Blow You Away
Need a cool breeze that circulates in a huge space? Black Jack is quiet enough to have a conversation next to and powerful enough to provide airflow up to 120-ft away—that's one-third the length of a football field!
Show Your True Colors
If you're not a fan of the classic black and silver colors of Black Jack, upgrade your order and choose from nine custom-color options or select your own custom color to color-match. We can paint your fan any color in, over and beyond the rainbow!
Valor Red, Powerfoil Yellow, Royal Blue, Alpine White, Vintage Silver, Gunmetal Gray, Oil-rubbed Bronze, Stealth Black, or choose your own color.
Superior Coverage and Support
Unrivaled Warranty
Your Big Ass Fan is built to last. But in the unlikely event that yours isn't operating like it's supposed to, Black Jack is under a 5-year warranty. Depending on our expert recommendation, we'll repair, replace, or refund your fan for no cost to you. The best part? We handle all warranties without redirecting you to component manufacturers. We make it, we sell it, we install it and we guarantee it.
Ready to Bet on Black Jack?
Call +65 6709 8500 to talk with an airflow expert and get answers to all your fan-related questions about Black Jack or other Big Ass Fans products. We love to shoot the breeze with our fans.