FANS & COOLERS: BETTER TOGETHER
Pairing Cool-Space® evaporative coolers with Big Ass fans' superior airflow creates a system that is better than the sum of its already-powerful parts. Cool-Space's spot-cooling lowers temperatures by as much as 33 °F (18 °C), while the ceiling fans' large coverage areas circulate that cold air throughout your facility.
HVLS fans and evaporative coolers together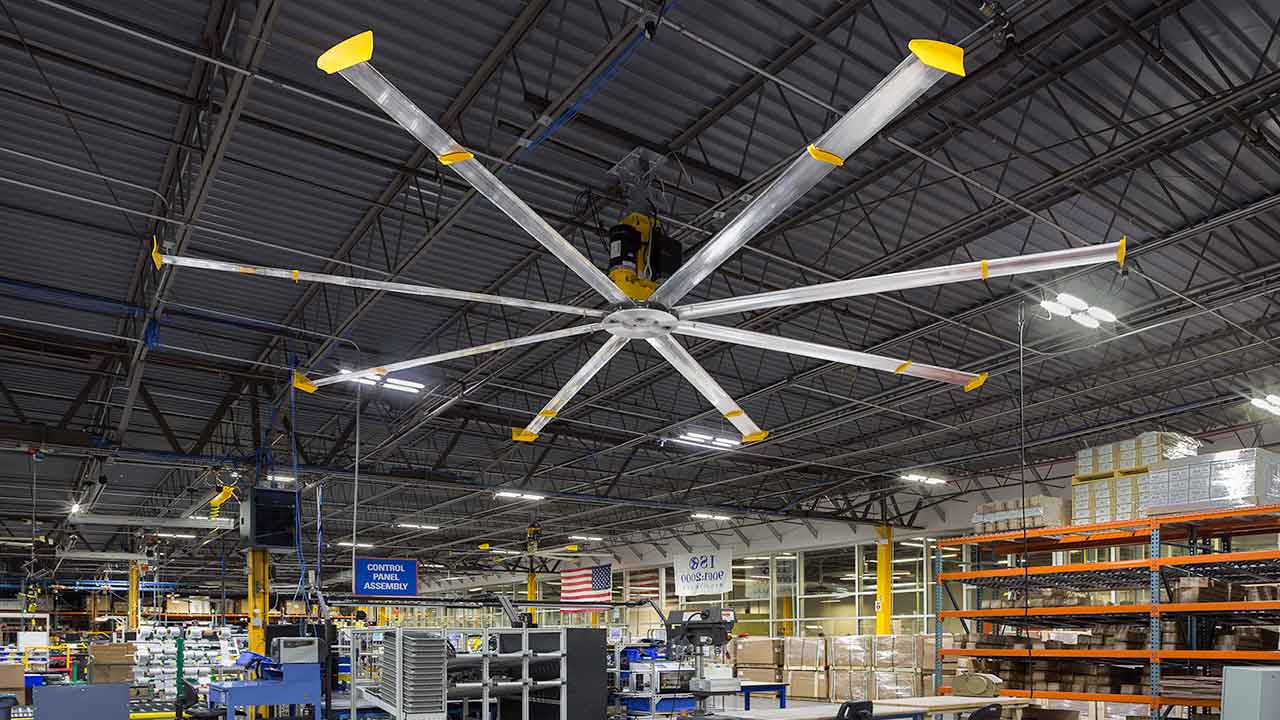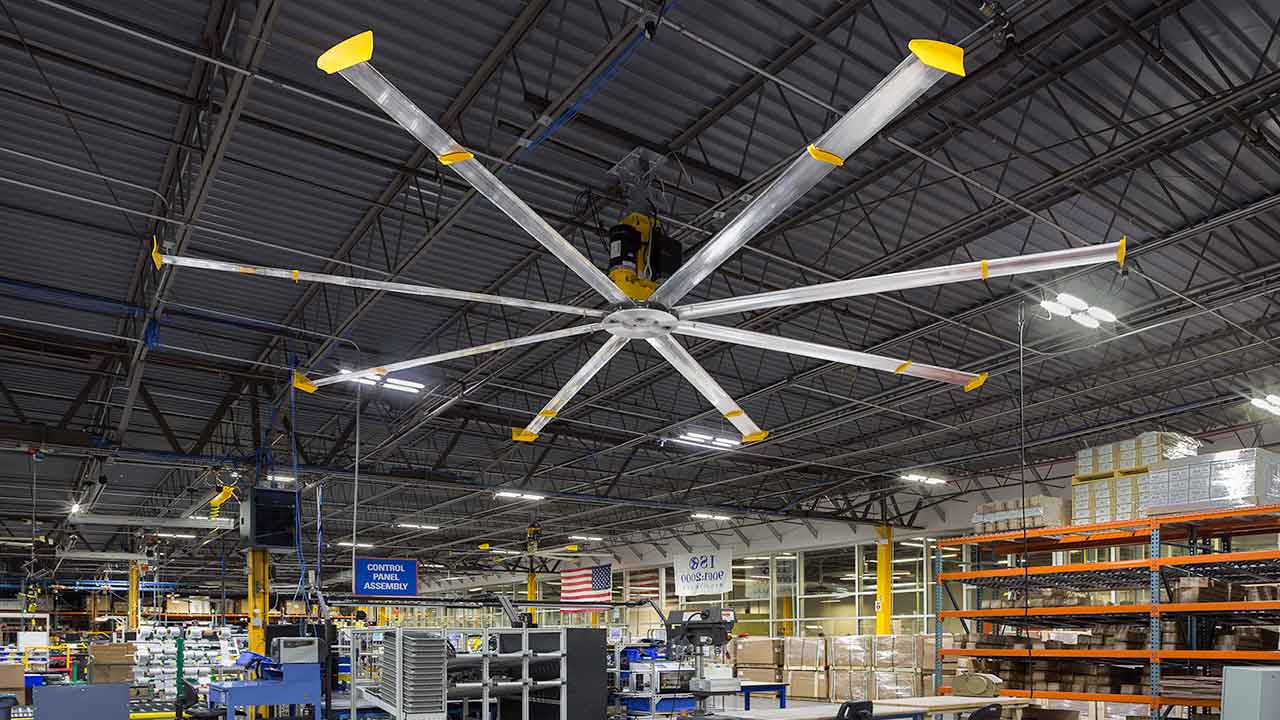 BIG FANS
Big Ass ceiling fans excel at efficiently moving massive amounts of air, creating a perceived cooling effect of up to 10 °F (6 °C) even in harsh environments. This makes them the ideal solution to keep workers safe and comfortable year-round.
COOL-SPACE®
Cool-Space evaporative coolers are the No. 1 way to provide cool air where it's needed most. Their portable, durable designs let you transport them anywhere inside or outside your facility for immediate spot-cooling of up to 33 °F (18 °C).
SpecLab® Custom Airflow Analysis
Our proprietary SpecLab software uses 3D computational fluid dynamics (CFD) to simulate our fans' airflow in your space, giving you an accurate look at our fans' performance before you buy.
I ALREADY HAVE A BIG ASS FAN. HOW MUCH MORE COOLING CAN I EXPECT WITH COOL-SPACE?
Big Ass fans and Cool-Space evaporative coolers work differently. Your fan's breeze creates a perceived cooling effect of up to 10 °F (6 °C) by moving heat away from the skin. Cool-Space actually lowers the temperature by as much as 33 °F (18 °C) through evaporation. When combined, fans and coolers maximize both perceived and actual cooling throughout the fan's coverage area.
SHOULD I PURCHASE A BIG ASS FAN OR A COOL-SPACE EVAPORATIVE COOLER?
Both are outstanding tools to combat harsh temperatures and stagnant air. But when paired together, they provide maximum cooling power to get you through those hot months. However, we recognize that every situation is different. If your budget only allows for one product right now, call 1-877-BIG-FANS and speak with an experienced
Big Ass Fans
airflow expert who can answer your questions and provide a custom facility layout using our SpecLab® software to determine which unit best suits your space.
ARE COOL-SPACE EVAPORATIVE COOLERS PART OF CLEAN AIR SYSTEM?
Not currently. However, Cool-Space cooling media has passed rigorous standards for chemical emissions and indoor air quality to earn UL GreenGuard Gold certification.
What Our Customers Say
---
"Our two Cool-Space units do the job beautifully. They work even better than expected. The temperature lowered by 22 °F, and we expect to finally have a comfortable summer."
Owner, Allegra Newberg Printing
DELIVER A ONE-TWO PUNCH TO WORKPLACE HEAT
Our airflow experts will help you select the right combination of fans and coolers to achieve the best comfort solution for your facility. Call 877-244-3267 or click below to get started.