Durable Design
These fans are designed to deal with whatever the job requires—from harsh industrial facilities to dirty outdoor work.
Targeted Airflow
Quiet, efficient motors provide airflow coverage up to 120 feet (37 meters) away.
Versatile Mounting
A wide variety of portable bases and mounting options let you deliver airflow anywhere.
Ease & Quiet
Most of our directional fans come pre-assembled and ready to create maximum airflow with minimal noise.
Full Control
We met all of OSHA's safety requirements so that you can meet your people's comfort requirements with custom speed control.
Cool Features in Every Direction
Heavy-gauge steel construction
Portable bases and mounting options
Available IPX5, washdown-ready designs
OSHA-compliant cages standard for all floor fan models
Airflow coverage up to 120 feet (37 meters) away
Quiet, efficient motors that cost pennies a day to operate
SpecLab® Custom Airflow Analysis
Our proprietary SpecLab software uses 3D computational fluid dynamics (CFD) to simulate our fans' airflow in your space, giving you an accurate look at our fans' performance before you buy.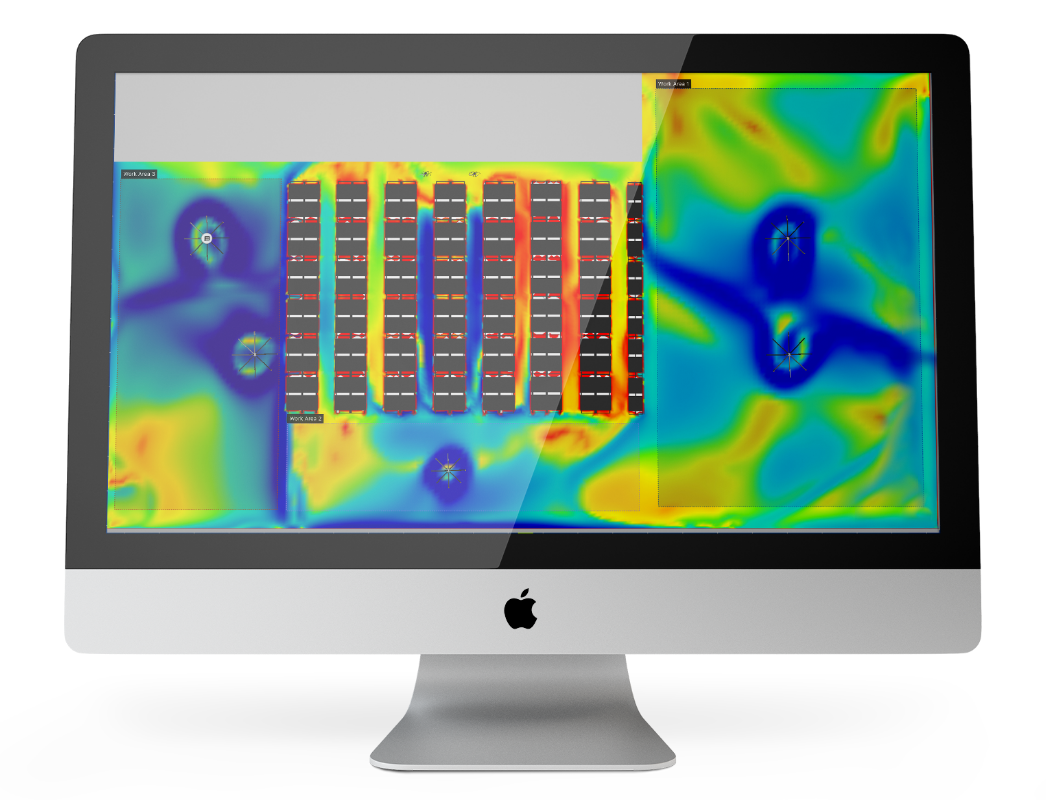 AIRFLOW THAT GOES WHEREVER YOU NEED IT
Real-world facilities have walls, equipment, and tight aisles that require unique airflow solutions.
That's why we engineered versatile fan models—both mobile and mounted—to withstand years of daily abuse and keep people cool in every corner of your space, inside and out.
Directional HVLS fans (high volume, low speed fans) are fan-favorites as warehouse fans, commercial fans, hangar fans, workshop fans, factory fans, barn fans, and even fans for your outdoor wedding, venue, or event.
In other words: Wherever you need cooling or ventilation, there's a Big Ass Fans directional fan for that.
Get Airflow In Any Direction
Call our airflow experts to get a custom recommendation for creating energy-efficient comfort in your space. You'll be blown away!