Large HVLS Fans
When you need massive airflow that saves you money on energy costs in your commercial or industrial space, Big Ass Fans HVLS fans provide high velocity airflow with low-speed control for optimal energy-efficiency. Built for durability and redundant safety, our HVLS fans are the perfect choice for industrial applications and commercial spaces.
Small Ceiling Fans
Suited for residential or smaller commercial applications, Big Ass Fans small ceiling fans provide the safety, efficiency, and features you want. Choose from a stylish smart fan like the Haiku, or a contemporary powerhouse like the Essence to provide powerful airflow to your indoor and covered outdoor spaces that makes a statement.
SpecLab® Custom Airflow Analysis
Our proprietary SpecLab software uses 3D computational fluid dynamics (CFD) to simulate our fans' airflow in your space, giving you an accurate look at our fans' performance before you buy.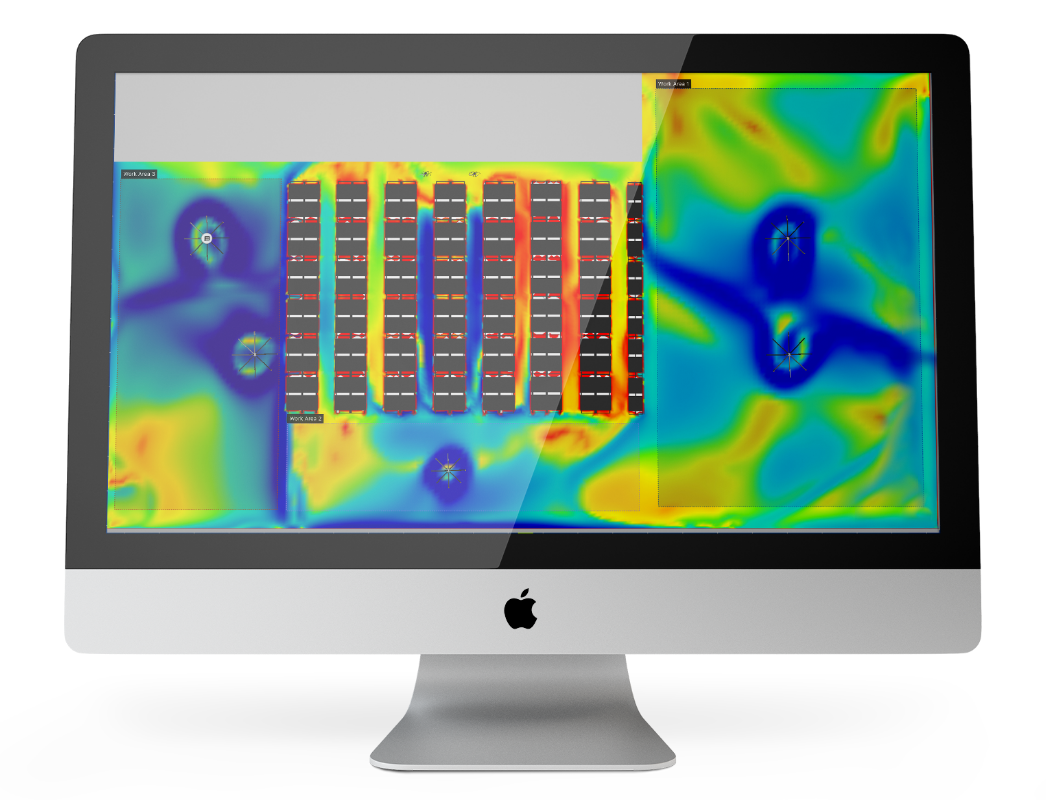 WHETHER YOU HAVE AN INDUSTRIAL COMPLEX OR A SMALL SHOP, OUR AIRFLOW EXPERTS ARE HERE TO MAKE YOUR LIFE EASIER AND MORE COMFORTABLE.
Give us a call at 877-244-3267, or request a quote to learn more about the most efficient comfort solution for you. Or shop our online store today!