Sweat Bee® is built to deliver targeted airflow in small, tight spaces where regular fans are a buzzkill. A fleet of Sweat Bee fans can cool employees, clear smoke and fumes, and keep pesky insects at bay—all from up to 120 feet (37 meters) away. Tiny but mighty, Sweat Bee comes in a small, easy-to-mount package. Put it over a conveyor system or aim it at a workstation for a powerful cooling solution that's as reliable as it is cost-effective.
Diameter options of 18-inch or 30-inch (45.7-cm and 76.2-cm)
Mounting options: wall mount/column mount, swivel arm, or pedestal
Corrosion-resistant barrel with 11-gauge steel construction
Zinc-plated, OSHA-compliant spiral guards
Statically and dynamically balanced fan airfoils for lasting performance
Ball-bearing motor with 1 HP and 1/3 HP power options
Full 360-degree rotation and 40-degree tilt to target airflow to preferred angle
Motor precisely matched to hub assembly for superior performance and reliability
12-foot (3.7-m) power cord for easy use
Available options include explosion-proof motor
COOL DOWN, TRADE UP
Safeguard your investment with a free site visit through our SWAT program. You'll get expedited service, expert product recommendations, and access to our trade-up program that gives you credit toward an authentic Big Ass Fans product.
Buzz-Worthy Productivity
Increased airspeed is the key to rapid cooling. Just two business days after ordering eight Sweat Bee® directional fans, our clients at Impulse Manufacturing installed them along the conveyor to quickly cool down parts as they emerged from the oven. The fans allow staff to use the full capacity of the conveyor, increasing productivity by 25 percent. The Sweat Bee fans also cooled metal parts before they entered the paint booth, which led to a 50 percent decrease in excess paint buildup.All that with a no-sweat installation process and a price tag that doesn't sting? You better bee-lieve it.
The Industrial Fan That's Up for Anything
When you need industrial-strength, targeted airflow, you need Sweat Bee. Created specifically for industrial spaces, this fan outperforms the competition without breaking a sweat. Its feature-packed design makes it the perfect option for a wide variety of industrial fan applications, like:
Improving working conditions with cooling airflow
Reducing cool down times for hot materials and machinery
Providing targeted airflow to reduce insects, smoke, and fumes
Overhead mounting for conveyor system cooling
Workstation cooling and ventilation
Serious airflow in tight spaces
SpecLab®-Backed Performance for Peace of Mind
If you're wondering how Sweat Bee will perform in your space, wonder no more. Our patented SpecLab software provides a 3D airflow analysis of your facility and shows you how Sweat Bee will transform conditions in every corner of your application area.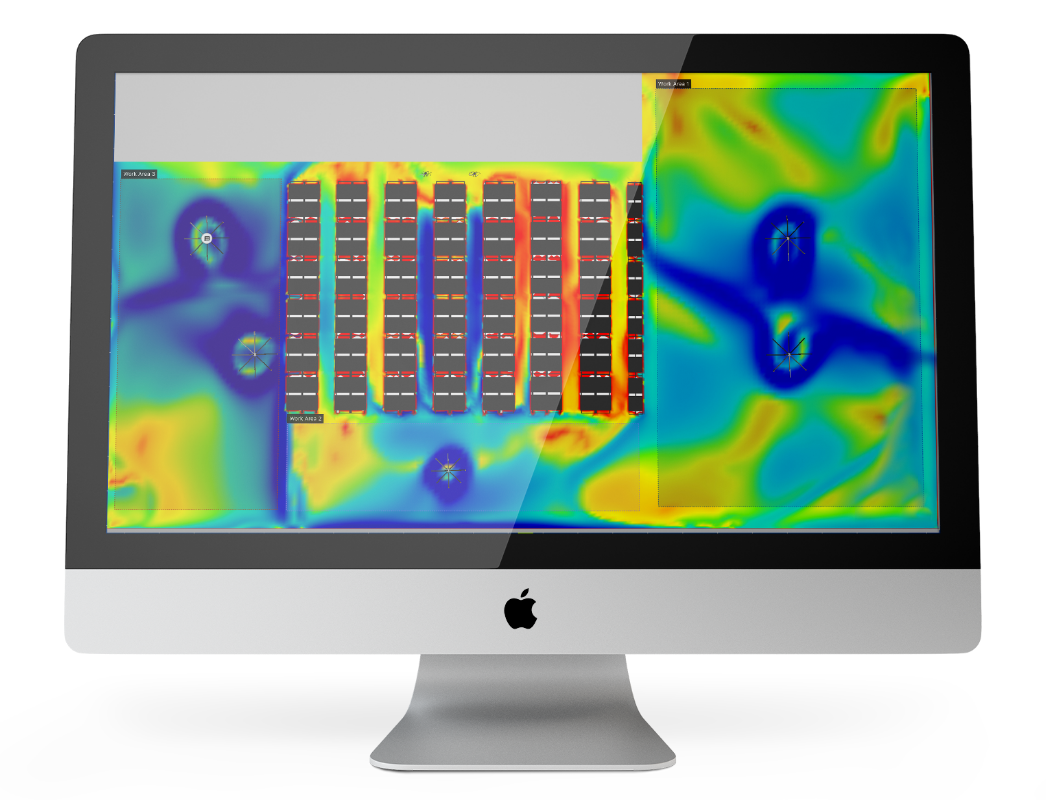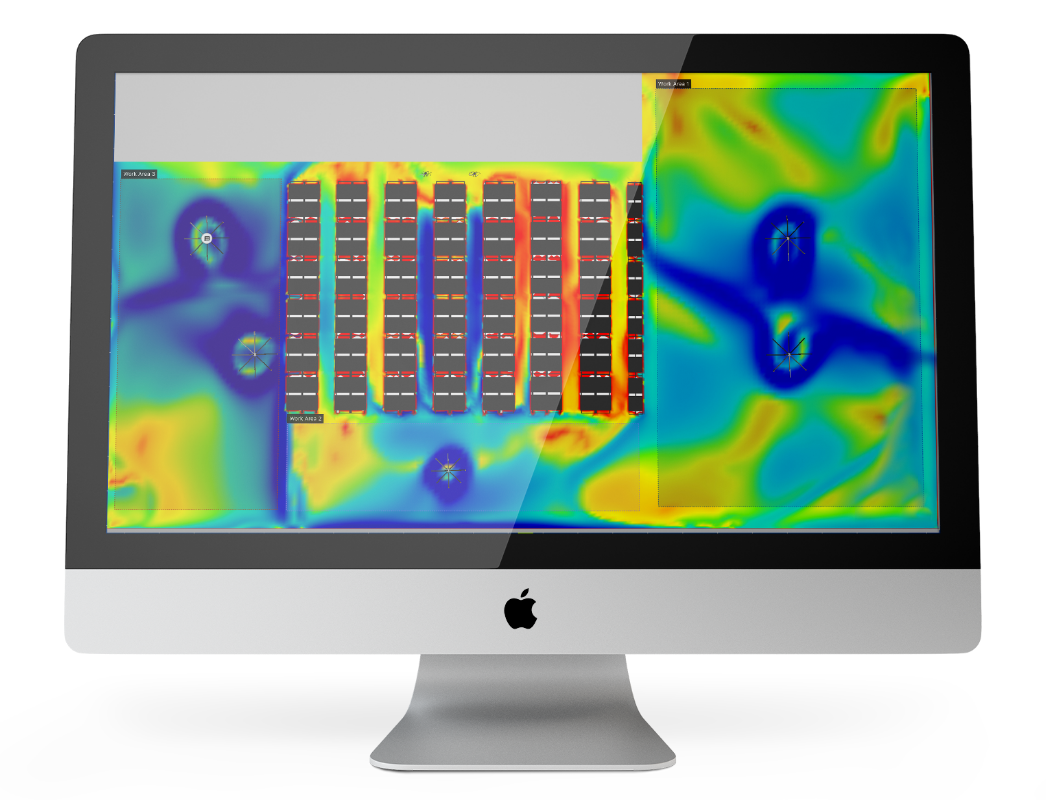 Mounting Options for Any Space
No room for fans? No problem! With multiple mounting options, your Sweat Bee can fit into the smallest industrial spaces and workstations. Mount it overhead, on the wall, or go for the pedestal mount to direct powerful airflow precisely where you need it. The swivel arm mount even allows you to change your Sweat Bee's position easily as your airflow needs change.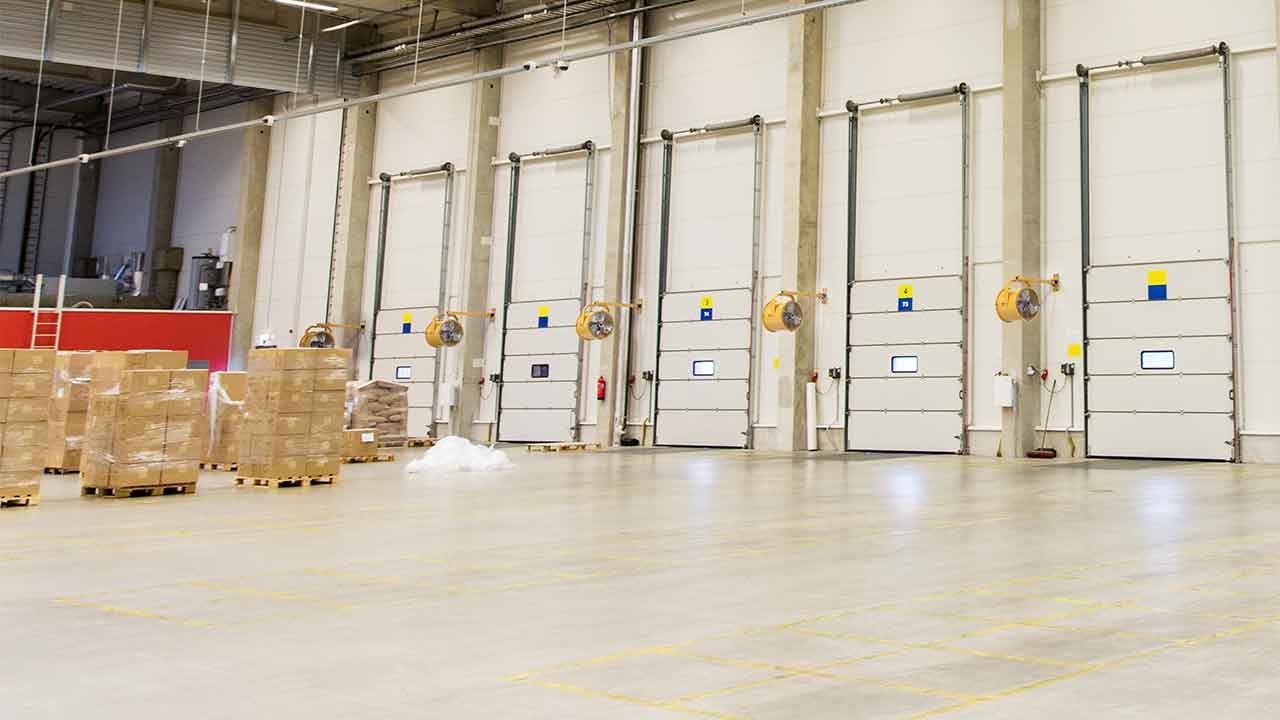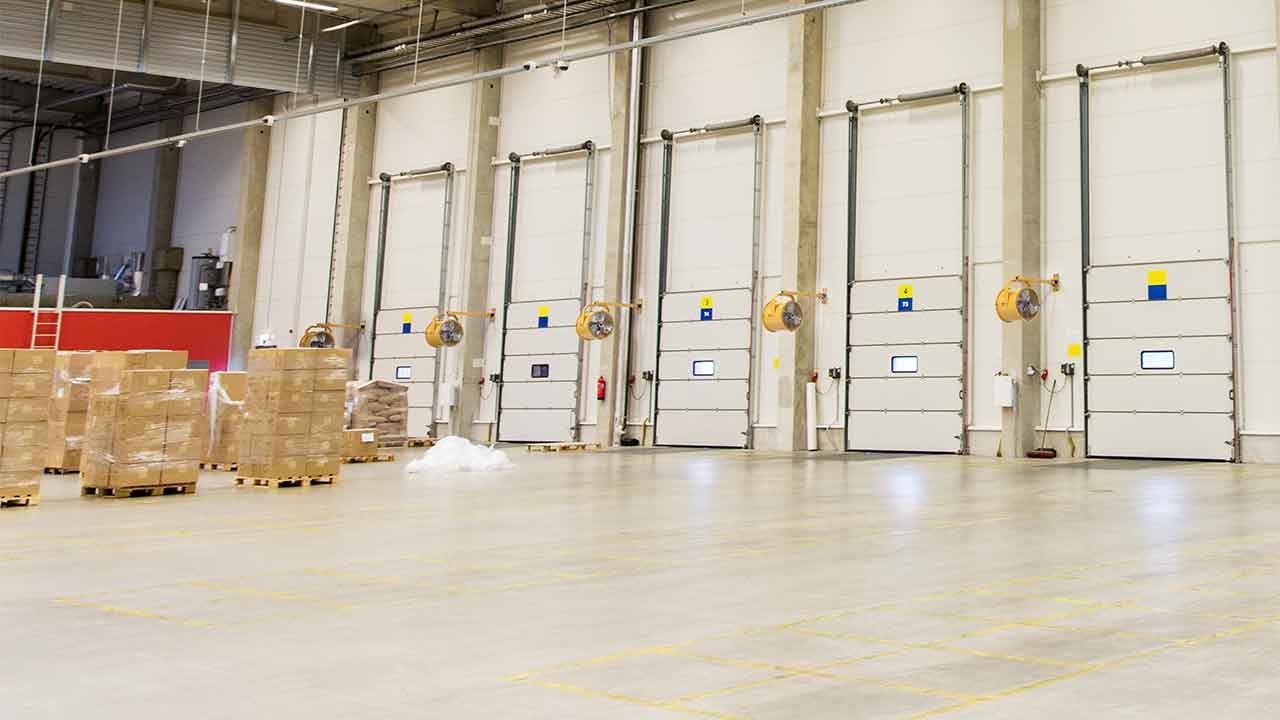 The Heavy-Duty Fan Built to Last
We made Sweat Bee for industrial use. Need your Sweat Bee to work overtime? No problem! This bee rises to the challenge and asks for more. With dynamically balanced airfoils and a ball-bearing motor, Sweat Bee's OSHA-compliant construction is designed to withstand years of heavy use while providing optimal safety and comfort.
Superior Coverage and Support
Unrivaled Warranty
Your Big Ass Fan is built to last. But in the unlikely event that yours isn't operating like it's supposed to, Sweat Bee is under a 3-year warranty. Depending on our expert recommendation, we'll repair, replace, or refund your fan for no cost to you. The best part? We handle all warranties without redirecting you to component manufacturers. We make it, we sell it, we install it and we guarantee it..
What Our Customers Say About Sweat Bee
---
"Sweat Bee fans allow our line to run at 100% capacity. Big Ass Fans engineers found a solution for my problem. Our entire team, from the technicians to the engineers, is thrilled with the results. Anyone that works with hot products should use a setup like this."
General Manager, Dawsonville, Georgia
Ready for a No-Sweat Comfort Solution?
Give our airflow experts a buzz at 877-244-3267 for a custom recommendation and instant answers to your Sweat Bee-related questions.