Wave goodbye to the clunky ceiling fans you've always hated: with whisper-quiet operation, es6 provides impressive airflow and energy efficiency—all in a gorgeous modern ceiling fan. Whether you're looking for a white ceiling fan or a black ceiling fan, es6 complements the aesthetic of every room in your home. And it doesn't just look modern, es6's smart-fan integrations make it easy to control from your phone or tablet, with voice controls, or by using the handheld controller. es6 captures the powerful performance signature to Big Ass Fans with the sophistication your home deserves.
Diameter options of 60, 72, and 84 inches
Suitable for indoor and covered outdoor use in inland areas
Google Home and Amazon Alexa integration
Includes Bluetooth handheld remote, mobile application, and voice controls
Optional LED Downlight and UV-C Color Changing Uplight
Neodymium permanent-magnet motor for smooth, enduring performance
Optional restrictor block for safety
Anti-wobble accelerometer
Easy installation to flat and sloped ceilings as low as 9 feet (2.7 meters) and up to 36 degree slope
TIME FOR AN UPGRADE
Have an off-brand fan that can't get the job done? With our trade-up program, we'll give you credit for that "other" fan when you upgrade to an authentic Big Ass Fans product.
Smart Ceiling Fan with an Impressive Pedigree
An inspired blend of the award-winning design and functionality of our popular Essence and i6 ceiling fans, es6 lets you experience Big Ass Fans' groundbreaking engineering and cutting-edge technology in more spaces than ever.
Next-Level Control
With es6, you'll enjoy as much convenience as you do comfort. The fan's Bluetooth remote and mobile app make comfort possible from anywhere in your space, while integrated motion sensing effortlessly maintains perfect conditions.
Bluetooth point-anywhere remote with magnetic wall holder or fixed mounting plate

Intuitive mobile app control with automated preference settings and special operational modes

Optional Wired Wall Control

Hands-free control with infrared motion sensor and voice activation through Amazon Alexa and Google Assistant
Easy-Breezy Installation
With a lightweight design and sleek universal mount, es6 easily installs on flat and sloped ceilings as low as 9 feet (2.7 meters).
Want a ceiling fan with lights? Here's a bright idea.
Introducing Chromatic Uplight, the most versatile fan lighting system ever created. Now available as an add-on for all sizes of indoor es6 fans, Chromatic Uplight features RGB color-changing capability, soft or bright white, and a dimmable night light to suit your mood.
And for more traditional lighting, you can also add an optional LED downlight. Available together or separately, these additions unlock a full spectrum of possibilities for your space.
16 dimmable settings and two color temperatures (2,700K and 4,000K)

Advanced controls through the Big Ass Fans mobile app

Chromatic Uplight outputs 1,845 lumens with efficiency rated up to 94.8 lumens per watt

LED kit outputs 1,770 lumens with efficiency rated up to 76.2 lumens per watt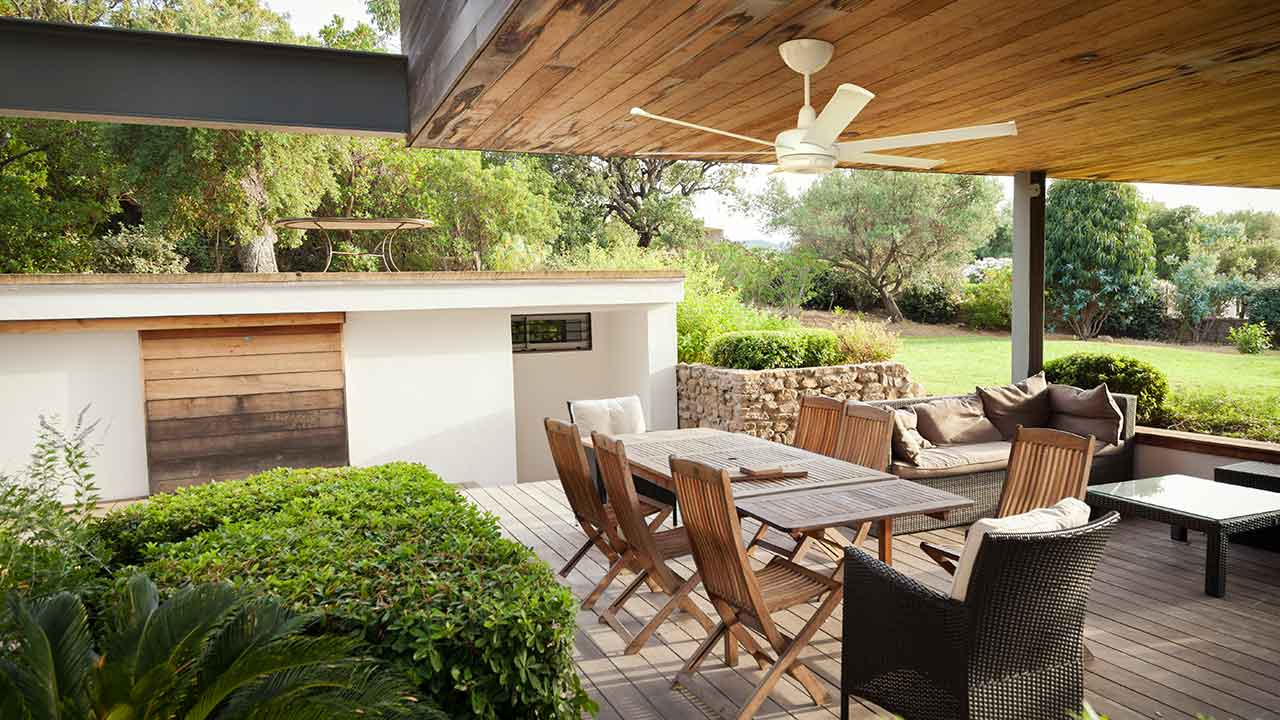 Safety First and Foremost
Big Ass residential fans are treated to the same rigorous testing and attention to safety that defines our large-diameter industrial line. We built es6 with the industry's most robust safety features to ensure a safe ceiling fan with balanced operation, guaranteeing you peace of mind that es6 is the safest option on the market for you and your family. 
Crafted with premium materials and tested in our safety research lab

Airfoil tilt restrictors and corrosion-resistant bearings for added safety

Restrictor ball and optional guy wires provide redundant security for the mount and fan assembly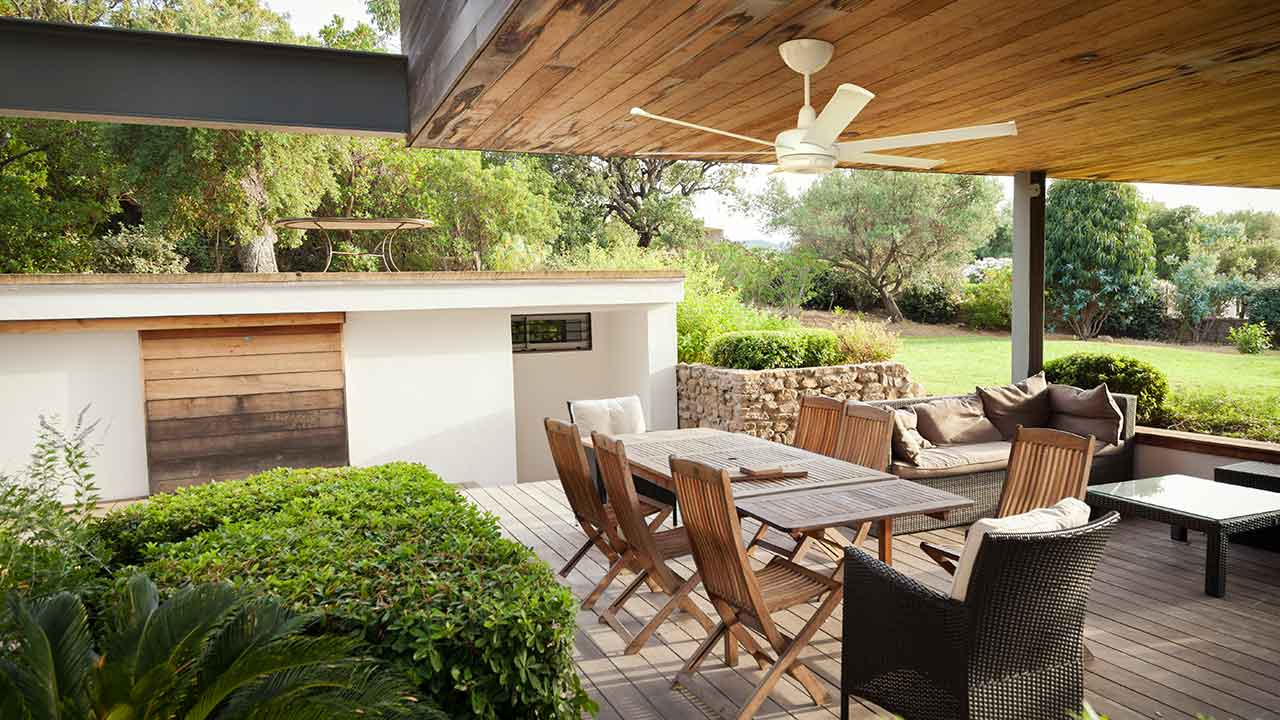 MAKE COMFORT YOURS
Luxury doesn't have to be complicated, and neither does finding a safe, modern ceiling fan that runs like a dream. Order online now to elevate your style and comfort with es6.