SpecLab: Take the guesswork out of comfort
SpecLab® is our proprietary computational fluid dynamics (CFD) software that allows you to visualize and quantify the benefits of a Big Ass Fans solution before you buy.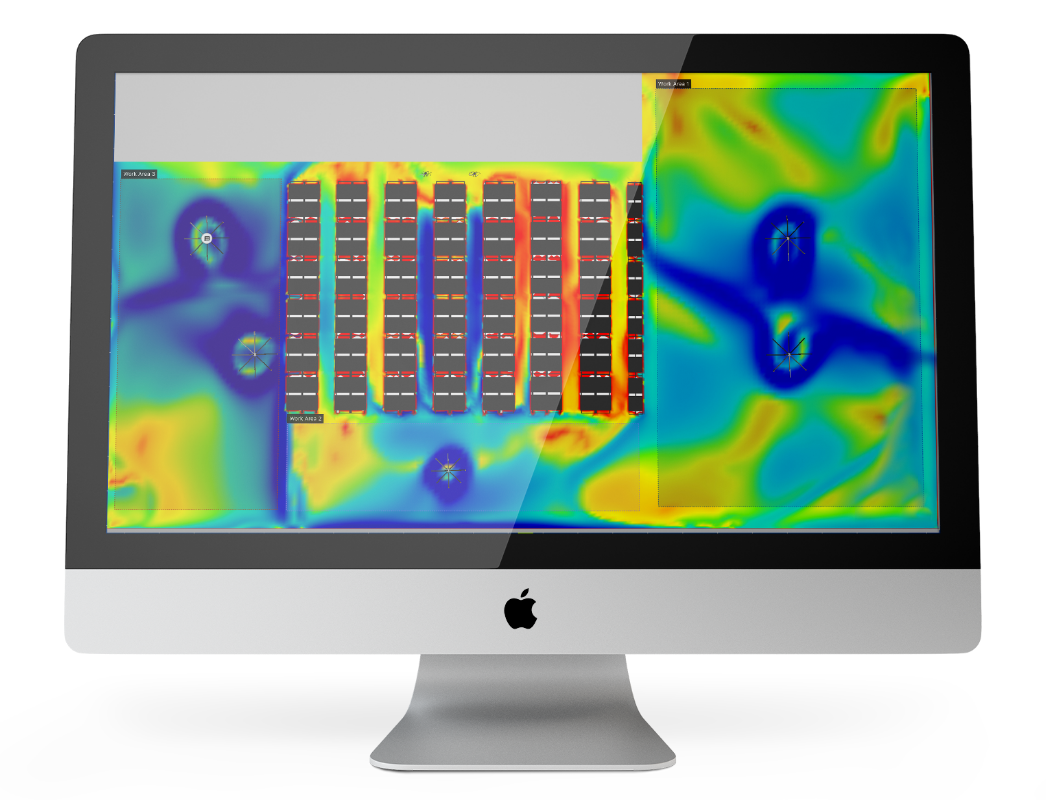 Airflow That's Tailored to Your Space
Uncertain if Big Ass Fans products will make a difference? We get it. That's why we created an interactive, science-based software tool that allows us to show how our fans, evaporative coolers, and heaters (coming soon!) will create energy-efficient comfort.
Once you request your (totally free) SpecLab report, here's what happens next:
We send one of our experts to your facility to answer your questions and take measurements.
Then, an expert makes a recommendation for the precise size, number, and placement of our products to transform your space into a comfortable, energy-efficient oasis.
Next, we build a 3D digital model that is representative of your space, including obstructions and other relevant details to provide simulation results to validate our recommendation.
Based on these results, we further optimize the design and identify key areas so that the final solution consistently delivers comfort for years to come!
HOW DOES SPECLAB WORK?
SpecLab combines CFD with airflow data collected in our state-of-the-art Research & Development facility. This allows you to customize and test your solution before it's installed—saving you both time and money.
SPECLAB ALLOWS YOU TO:
Visualize how our products interact with equipment, vehicles, walls, and any other obstructions in your space.
Evaluate thermal comfort outcomes both with and without Big Ass Fans products using industry-backed calculation methods.
Test multiple products and configurations before buying, ensuring you purchase the best solution for your business the first time around.
SHOW THIS TO YOUR BOSS
A completed SpecLab simulation and report combined with our industry-leading proprietary energy and productivity calculators gives decision-makers at your facility everything they need to make an informed choice.
AN UNRIVALED COMFORT SOLUTION, CREATED JUST FOR YOU
Big Ass Fans is the only manufacturer that provides a detailed, 3D simulation of your space backed by industry-leading testing and design expertise. Plus, it's FREE so you have nothing to lose except discomfort and high energy bills.